Homemade Dog Food Recipes E Book
Free e-Book: 24 Vet Approved Homemade Dog Food Recipes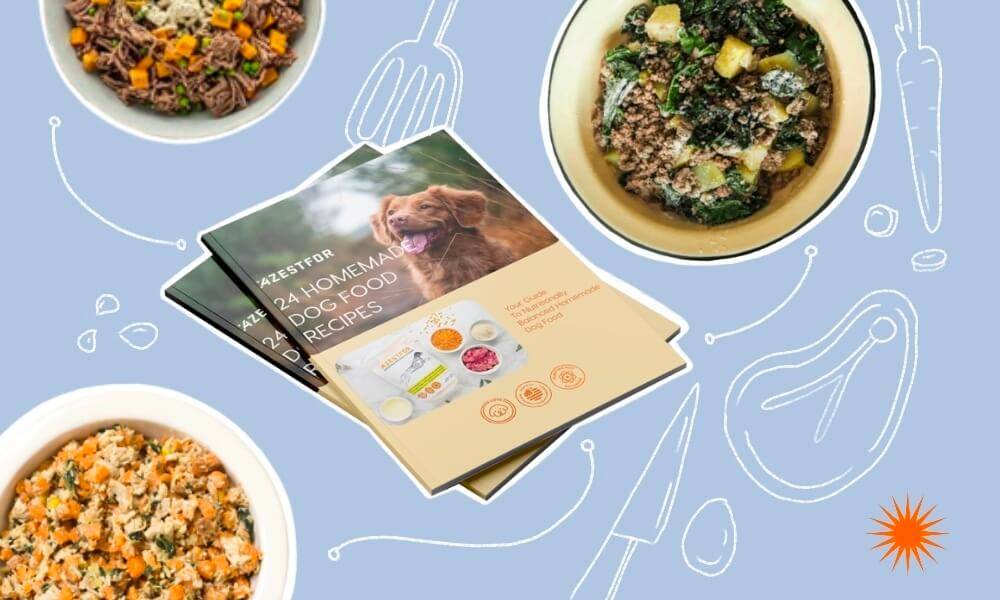 This e-book comes with 24 bowl lickin' good recipes for dogs including salmon, eggs, vegetarian, chicken, beef, lamb, venison and other homemade dog food options. By signing up you'll also receive our newsletter with dog health tips, exclusive discounts and more!
Boost Immunity
Creating Healthy Cells


Ideal Weight
Reach & Maintan

Easing Symptons
Of Dry Itchy Skin
Energy Supported
Sustained Energy

Happier
Eat Better Feel Better
_______________________________
When you're making dog food at home, you're in complete control of what's going into your best friend's body. You'll have peace of mind knowing it's healthy, free of preservatives, chemical additives and contains no harsh processing, or empty calories that can lead to chronic health problems and expensive medical bills later in life.