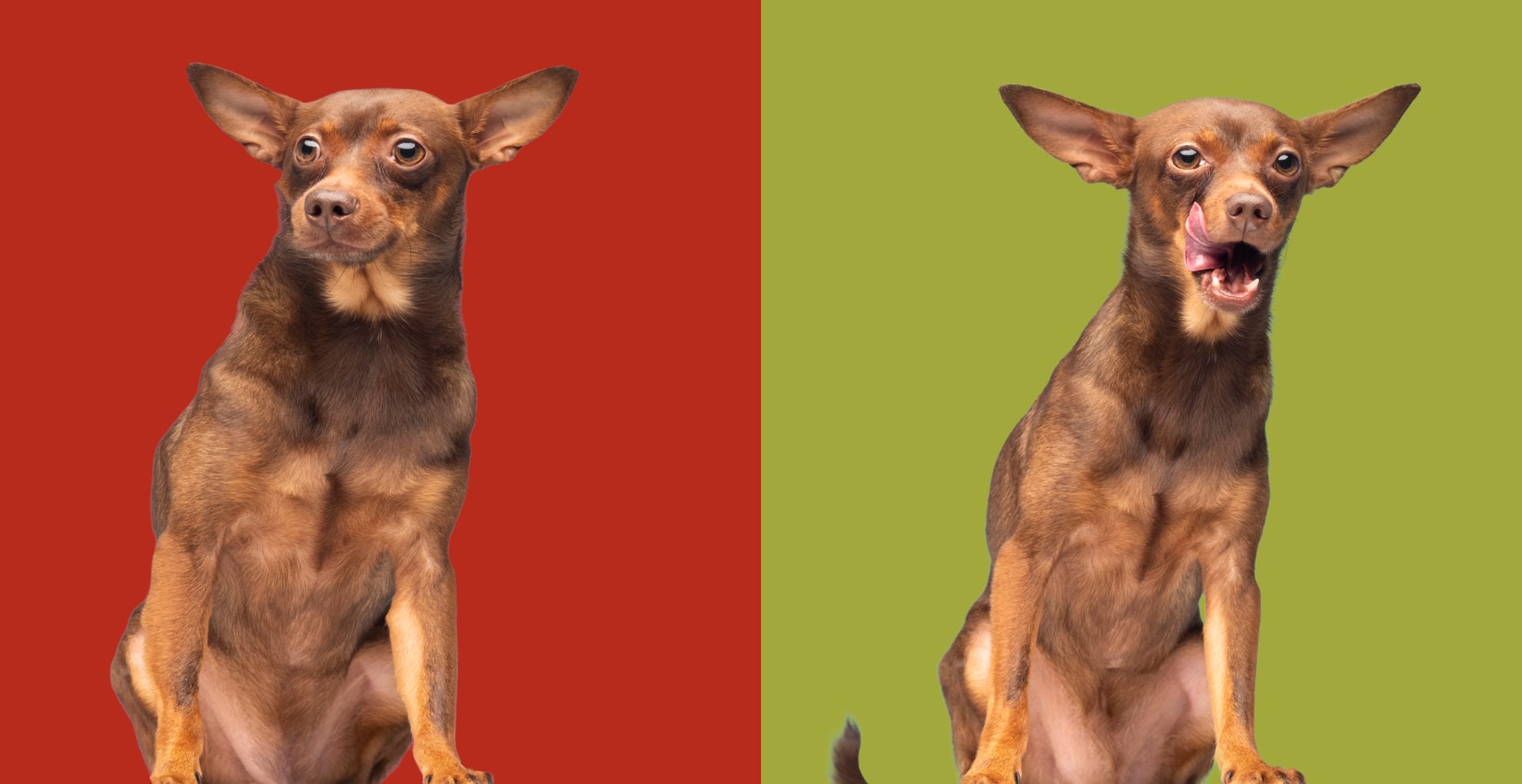 Reach & Maintain
Ideal Weight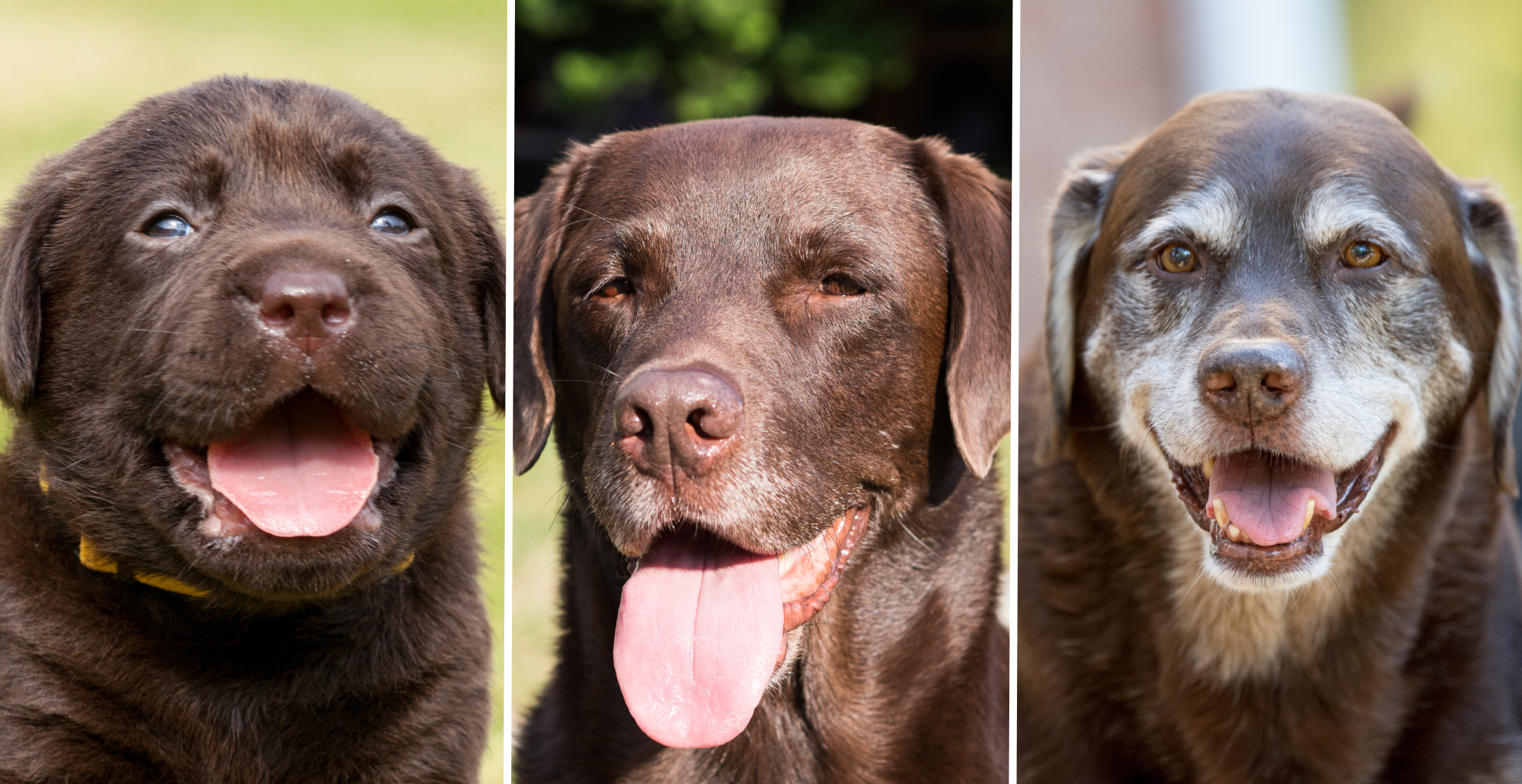 Extend your dog's life through nutrition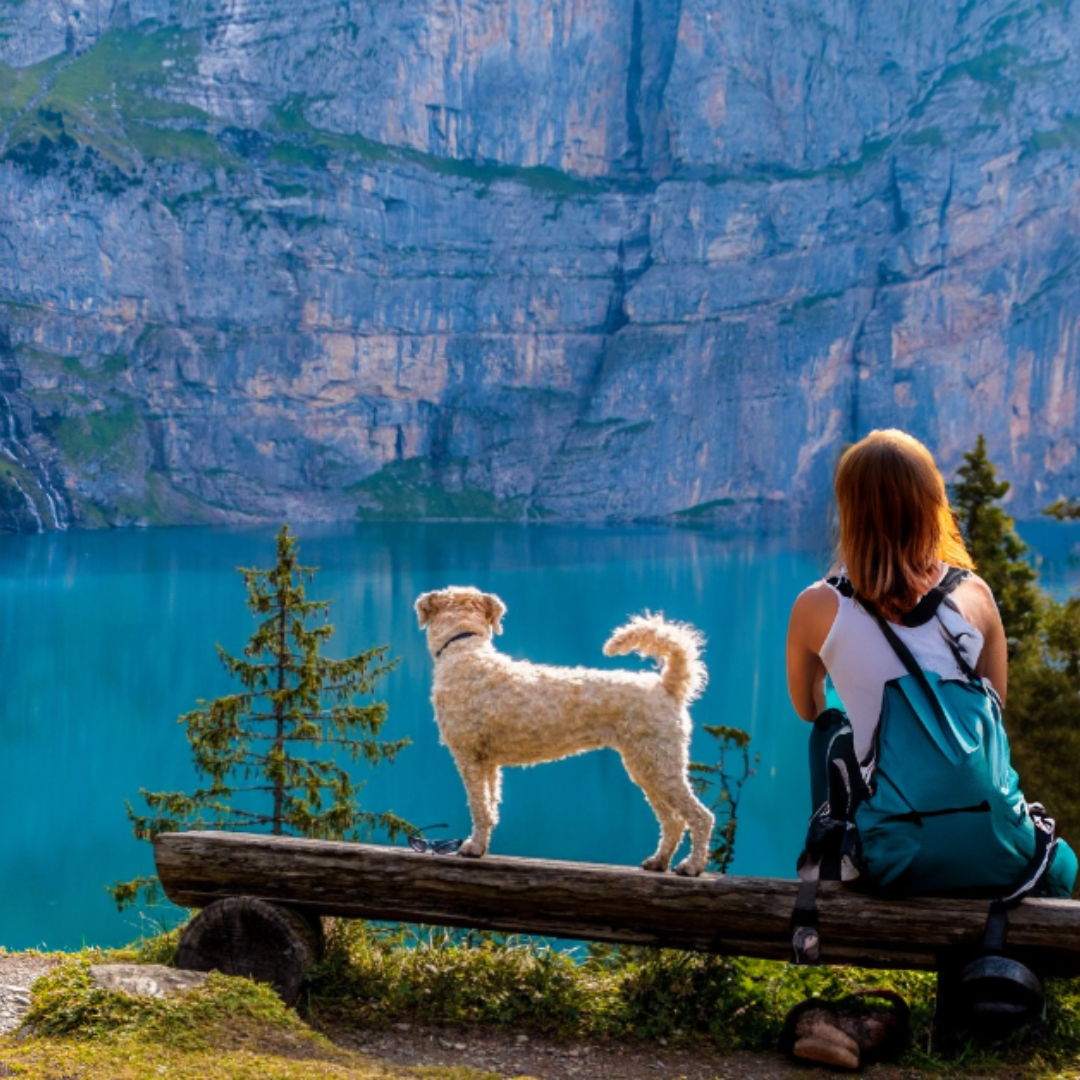 24 Natural Dog Food Recipes
Azestfor Homemade Dog Food Vitamins
Make Fresh DIY Dog Food Nutritionally Complete and Balanced.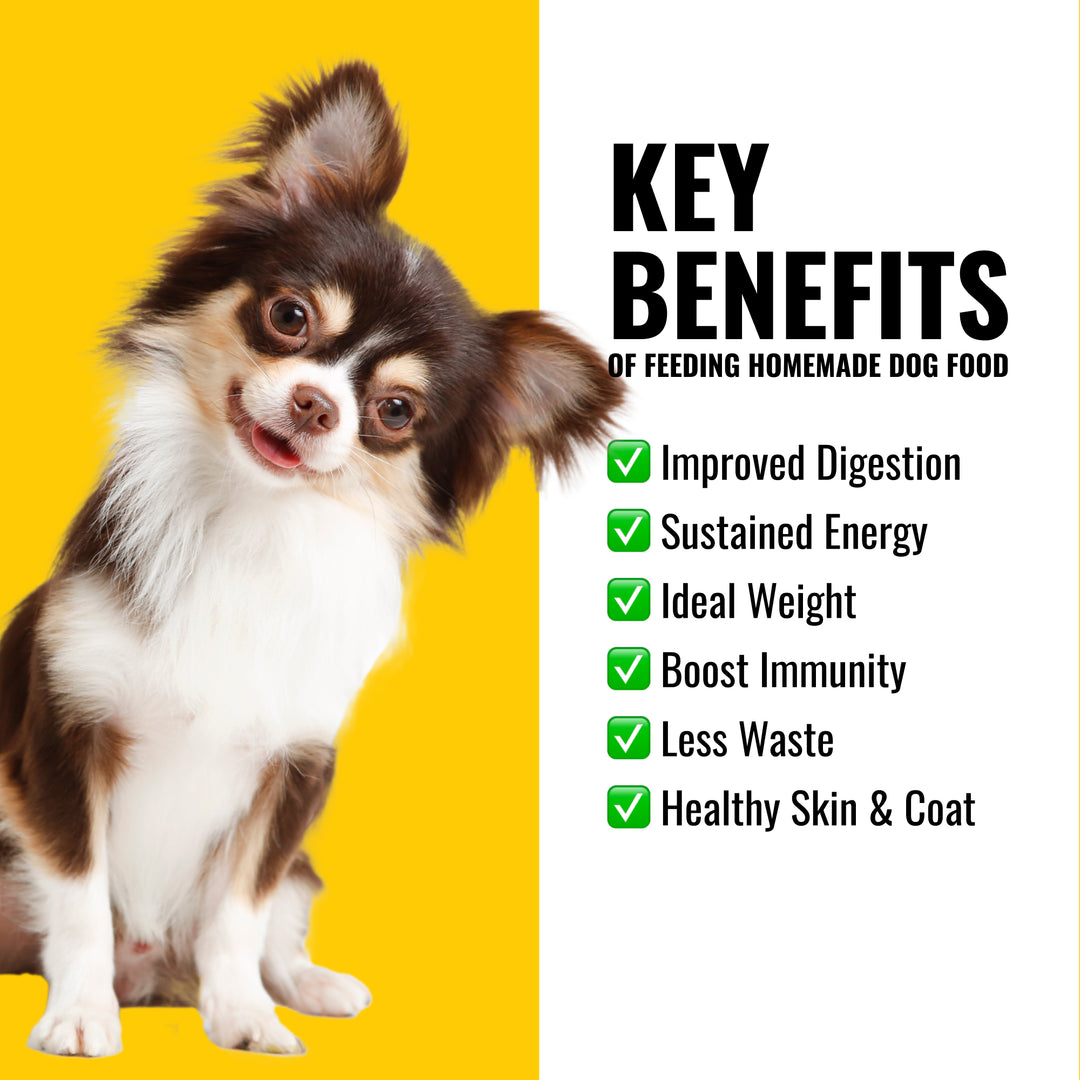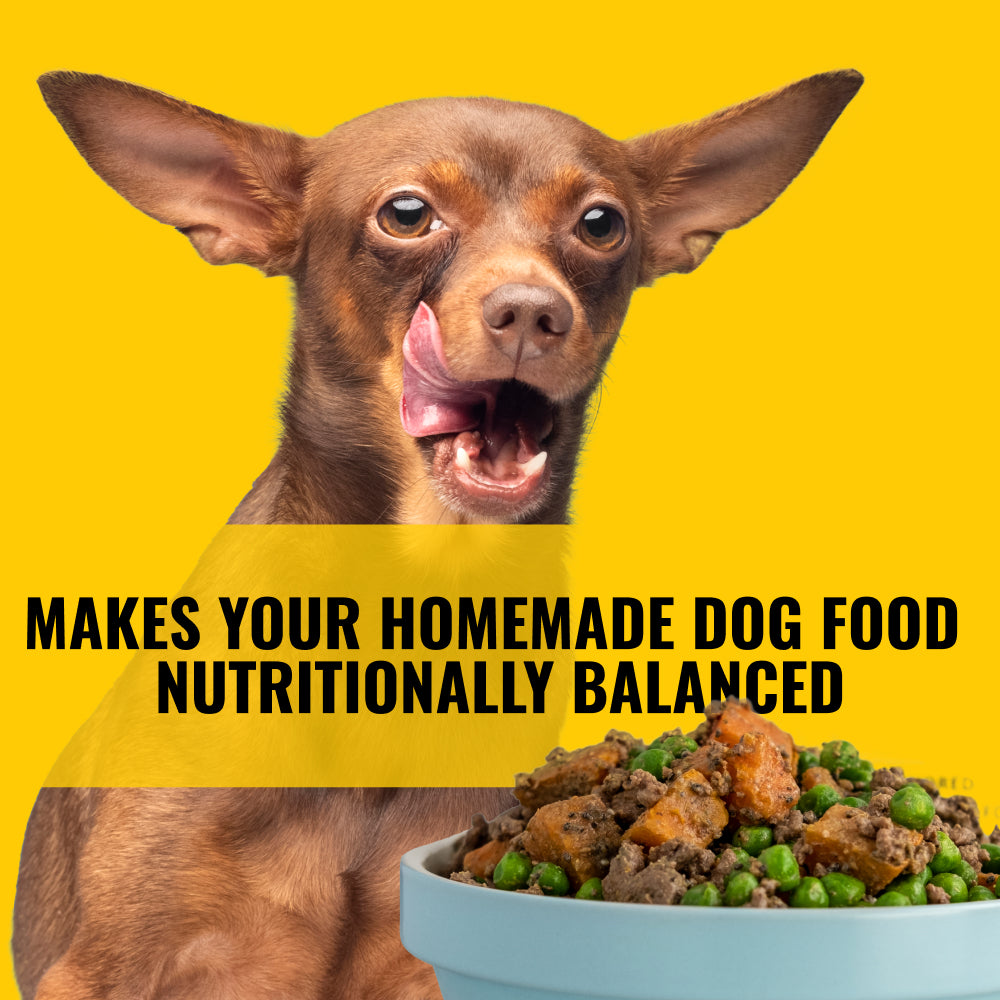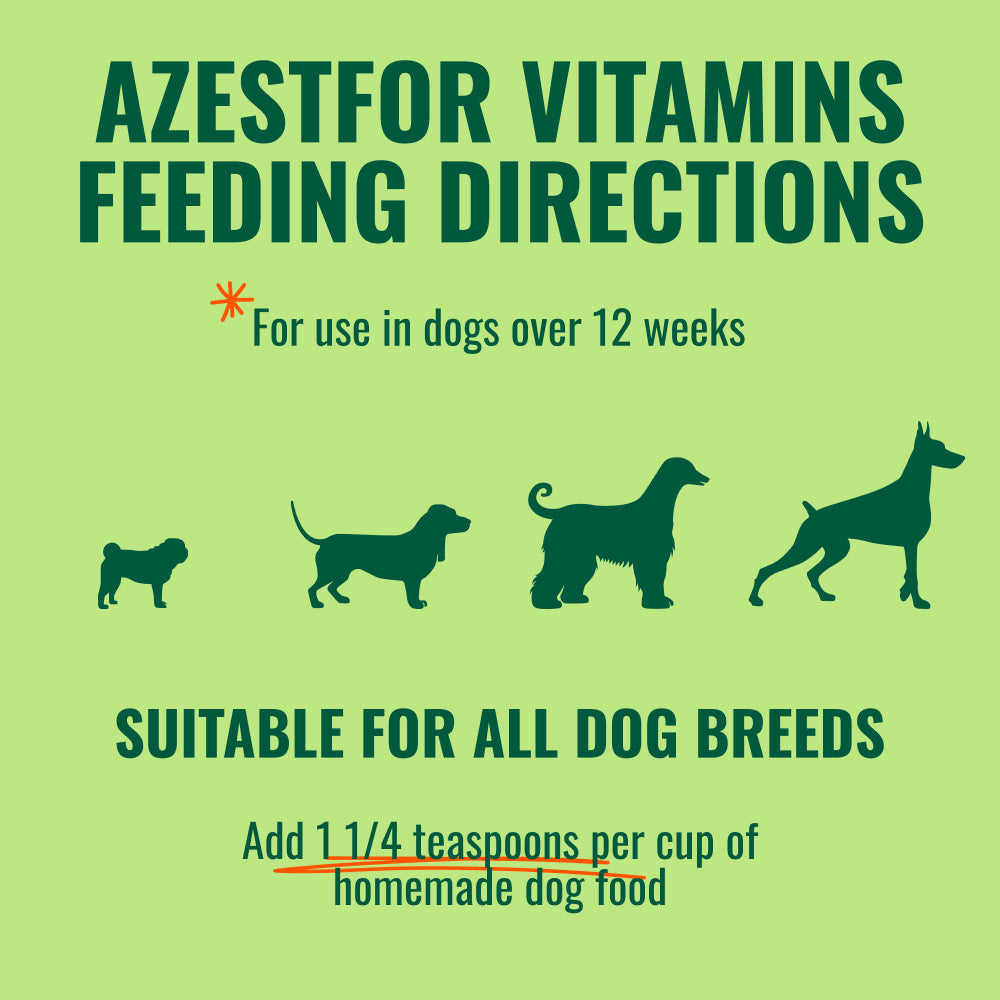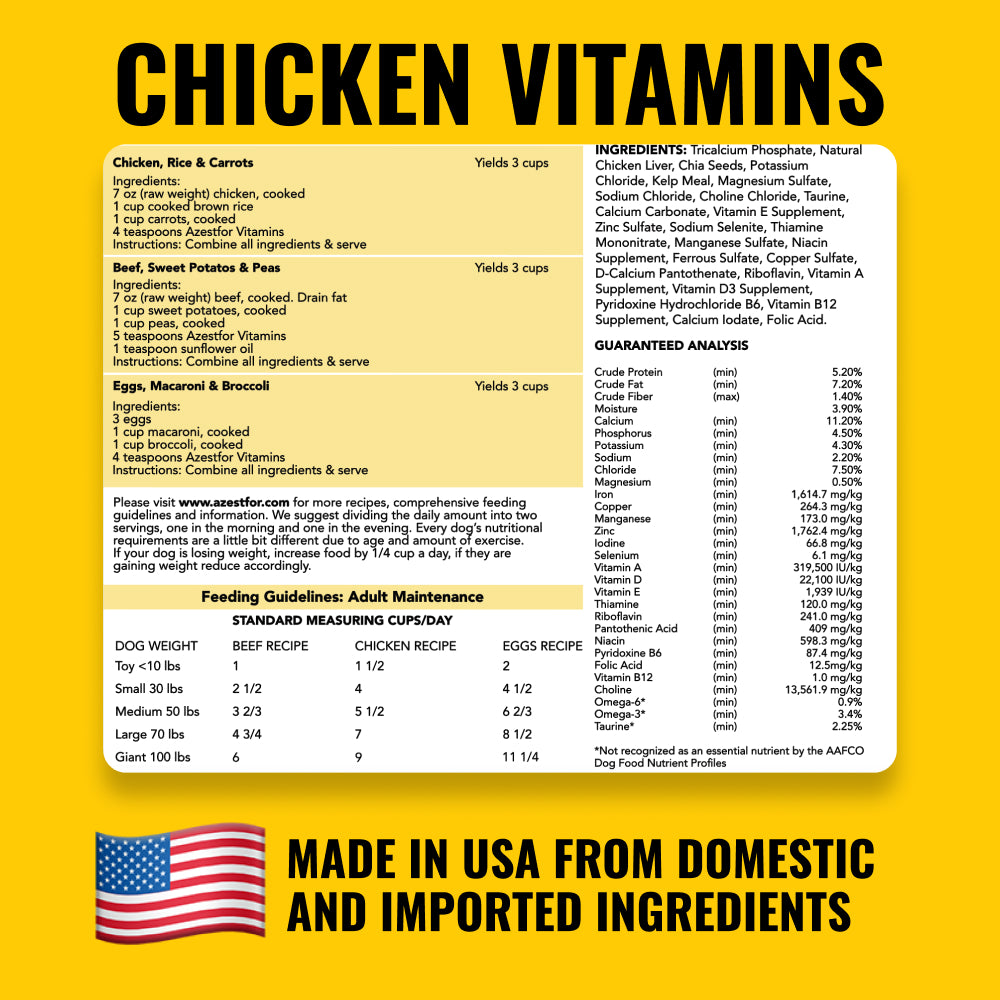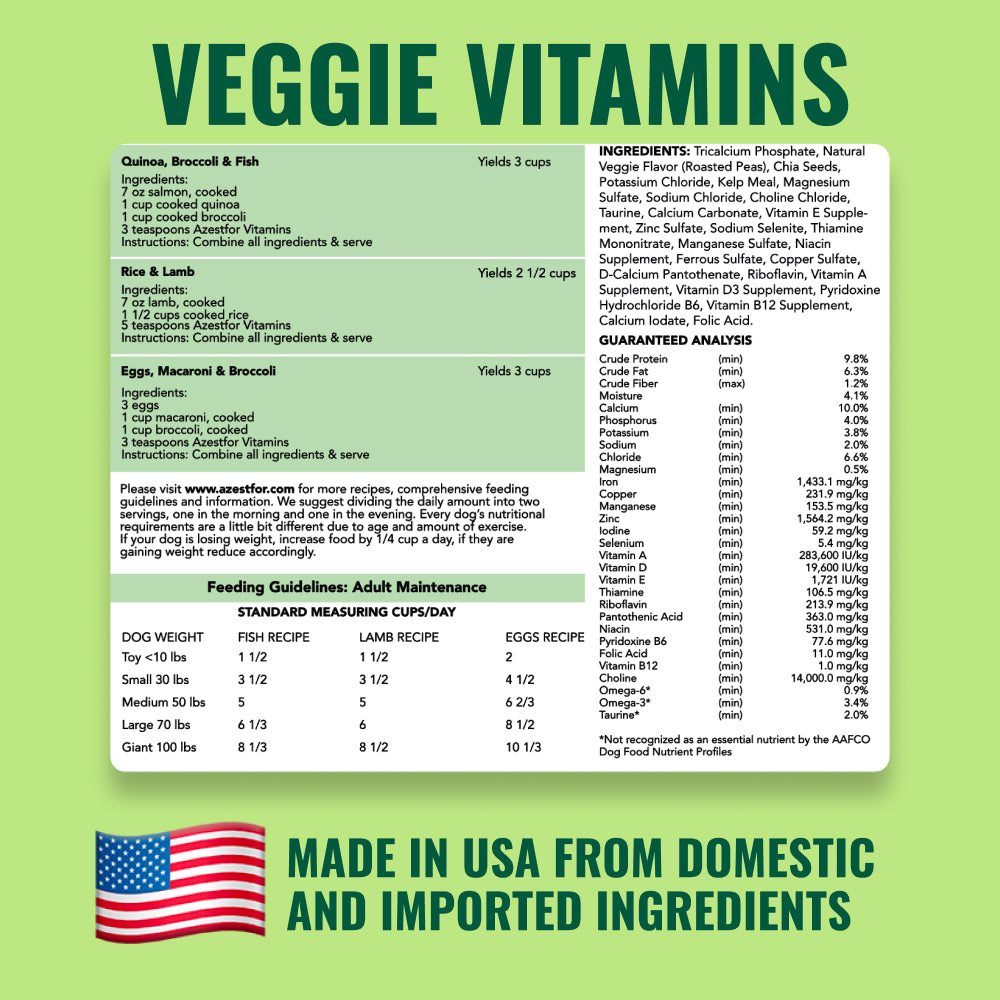 Homemade Dog Food DIY Premix FAQs
1 lb of Azestfor Homemade Dog Food Vitamins will make approximately 33 lbs of homemade dog food complete and balanced.
21 Essential Vitamins and Minerals. Including Calcium, Phosphorous and Taurine. Country of Origin by Ingredient Tricalcium Phosphate – USA Natural Chicken Liver – USA or Roasted Peas for Veggie flavor -USA Chia Seeds - Argentina, Paraguay, Bolivia, Ecuador, Mexico Potassium Chloride -USA, Canada Kelp Meal – Canada Calcium Carbonate -USA Magnesium Sulfate – Mexico Sodium Chloride – USA Choline Chloride – USA Vitamin E Supplement – USA, China, Switzerland Zinc Sulfate – USA, Mexico Ferrous Sulfate – USA Copper Sulfate – Mexico Sodium Selenite – USA Thiamine Mononitrate -Germany Manganese Sulfate – Mexico Niacin Supplement – India D-Calcium Pantothenate – Germany, Scotland, China Riboflavin – Korea, Germany, China Vitamin A Supplement – China Vitamin D3 Supplement – Switzerland Pyridoxine Hydrochloride – Germany Vitamin B12 Supplement – France Calcium Iodate – USA, Canada Folic Acid – France, China
Proprietary formulations created exclusively for Azestfor, Inc.
Azestfor, Inc is based in Los Angeles California, USA.
Manufacturer is based in Illinois, USA.
Co-packer is based in Southern California
Store vitamins in a  cool dry place i.e. pantry, drawer or in a closed cabinet where the temperature stays below 80%. A refrigerator is not dry.
An open packet of Vitamins can last for 12 months.
Yes. Azestfor products are suitable for all breeds and all ages (12 weeks and older).
Yes - If the food you buy does not already have vitamins i.e. raw diets. No- If the food is kibble or canned food it will already be complete and balanced and you do not need to add additional vitamins.
Feeding Your Dog Homemade Food Means Creates Excitement at Meal Times - ideal for picky eaters. Eating High Quality whole foods means a life Free of Fillers, Preservatives and Harsh Chemical Treatments the simple and healthy The Food Grade Bio-available Fresh Ingredients are More Readily Absorbed and you will: Have Peace of mind knowing exactly what is in your dogs bowl and confidence your dog is getting all the nutrients they need. You can manage Food Allergies by Tailoring Your Dogs Diet and Save Money by Lowering Vet Bills for diet related illnesses.
You are making the food complete and balanced. Each recipe contains the quantity of vitamin mineral mix to add. General Guide Homemade Dog Food Vitamins Dosage: 1 1/4 teaspoons per cup of homemade dog food
Globally Sourced Ingredients. Proprietary formulations created exclusively for Azestfor, Inc.
Azestfor, Inc is based in Los Angeles California, USA.
Manufacturer is based in Illinois, USA. Packaged in the USA
The Azestfor Homemade Dog Food Vitamins - Veggie are considered vegetarian but not vegan.
The Vitamin D3 is derived from Lanolin. Lanolin is a naturally occurring grease on shorn sheep's wool. Shearing sheep for their wool does not harm the sheep.
Yes, you can reheat frozen meals with vitamins, reheat to room temperature, not hot.
Azestfor Homemade Dog Food Vitamins when used in conjunction with Azestfor recipes is formulated to meet the nutritional levels established by the AAFCO Dog Food Nutrient Profiles for growth and adult dog maintenance.
AAFCO is an agency that verifies with scientific methods that the food is appropriate for the dogs and nutritionally complete and balanced for the life stages of dogs.
We are here to help, contact us

Email: hello@azestfor.com
Phone: 424-253-8676

M-F 9am-5pm PST

Please fill in the contact form below:
Switch to Homemade Dog Food!
Do It Your Self Nutrient Premix & Recipes allows you to tailor your dog's diets to their specific needs.
Get Started
Vitamin Mineral Premix to make Azestfor's Homemade Dog Food nutritionally complete and balanced
Food (aka Human) Grade
FDA & AAFCO compliant
Formulated by Pet Nutritionists
Manufactured in the USA with USA and Imported Ingredients
1lb of Vitamins Makes 33 lbs of Homemade Dog Food Nutritionally Complete and Balanced
Aromatic to Appeal to Dogs Sense of Smell
Appropriate for All Breeds
Suitable for dogs of All Ages: Weaned Puppies, Adolescent, Adult, and Senior Dogs
Give us 30 days: We Will Change Your Dog's Life.
Our mission is to extend dogs' lives through nutrition.
Just like with you what you eat impacts how you feel, the same is with our dogs.
We believe that a diet free of preservatives, chemicals and harsh processing is healthiest.
I worked with animal nutritionists to create wholefood recipes, and a vitamin mineral powder so you can cook for your dog – allowing you to tailor your dog's diets to their specific needs.
To return your product, email hello@azestfor.com for a Return Authorization (RA) number. Please include your order number and the item name in your email. 
With your return number, name and order number mail your returning items to the following address:
Please note, you will be responsible for all return shipping charges. We strongly recommend that you use a trackable method to mail your return.
Azestfor®
Attn: Azestfor Returns
1049 Havenhurst Drive #11
West Hollywood CA 90046
United States
All returns must be postmarked within forty-five (45) days of the original purchase date. All returned items must be in new and unused condition, with all original packaging (bottle, bag or pouch), along with the original lot/date code stick still applied.

After receiving your return and inspecting the condition of your item, we will process your return less a 25% restocking fee.

Please allow at least ten (10) business days from the receipt of your item to process your return. Refunds may take 1-2 billing cycles to appear on your bank or credit card statement, depending on your bank or credit card company. We will notify you by email when your return has been processed. 
Benefits of Homemade Dog Food