---
I wanted to first say thank you for everything that you guys do! I have been struggling to get my German Shepherd to gain weight as well as find a food that she would consistently eat. I tried everything from high dollar kibble to dehydrated food and nothing worked. That is until I found you guys. I have been making her food for 3 months now and she has finally not only gained weight but begs me for food! I am so happy I found you guys!
Nikki O
---
Making your own dog food is not only great for their health and happiness it's fun and rewarding because they love it sooo much!!! I do not know why it took me so long to start making homemade dog food. I have made many batches of food, a lot of different recipes but always come back to their favorite turkey recipe and of course Azestfor for the added vitamins I know they need to make the food complete.
Janis
---
After a two month illness unknown how she got it I began making Bella food myself at home, I realized that I needed to add vitamins and was overwhelmed with the list of needed vitamins until I did research on Azestfor Canine Nutritional Supplements. Lots of great reviews so I tried it and it's wonderful and easy to use. Now I know what she's eating and she's recovering well.
Sally N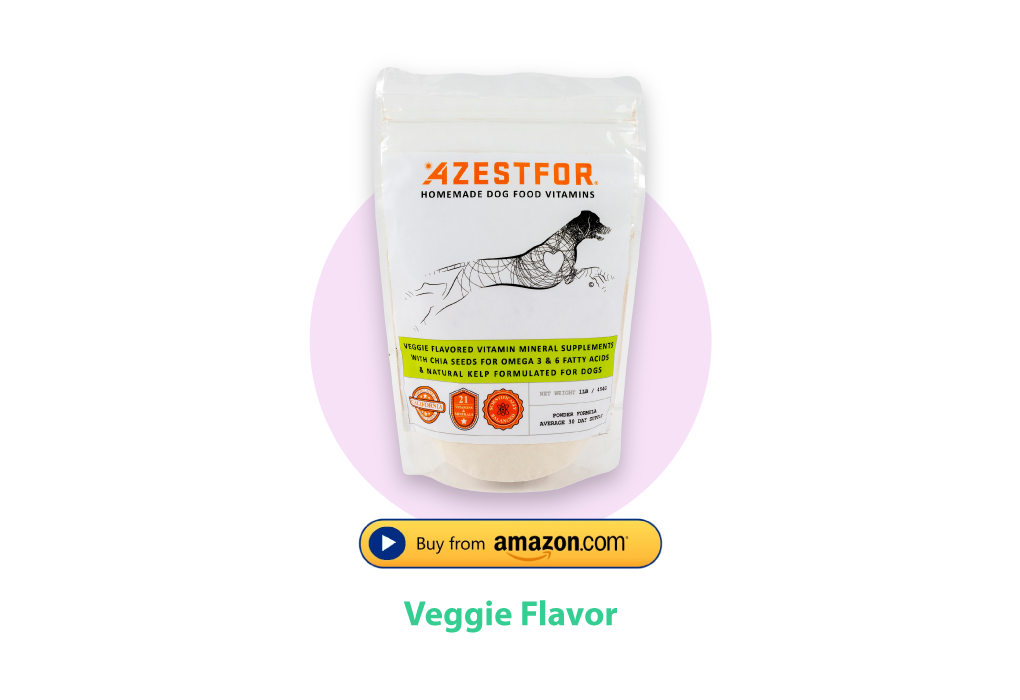 "I was shocked when I found out even the best dog food (the one I was feeding was Blue Buffalo) has questionable ingredients. Disgusted I decided to home cook food for my guys. No simple task being that I have five little ones.
I was looking for a supplement to make the cooked dog food complete. Everything I read on making dogfood seemed so complicated. I happened upon the Azestfor Canine supplement on Amazon. Azestfor has all the nutrients, vitamins and even chia seeds that I add to appropriate amounts of cooked fresh chicken, rice, peas and sweet potato mixture. So far my babies love the food and haven't had any issues with their digestion and are healthy. The best part, is that I know what is in the food. I know it's better for them.
Azestfor website has a variety of recipes to try that have been created by a nutritionist.
Very personable company. Very pleased."
Bonfire Blondie
March 2016
"It was a hassle finding food for my 65 lb pittie . She is very picky and has lots of allergies. I used to throw out canned dog food that I paid 3 dollars a can. No more throwing out since I started cooking her meals. I was skeptical, would she eat the Azestfor? I add it in the daily allotment of her meals and she loves it. Eats it up. No more loose poops to pick up. I have been feeding it for a month now and bought my second bag last week. It makes me feel like I am giving her the necessary vitamins and minerals. It does smell strong which led me to believe she might turn her nose up to it. She eats it up."
P. Messer
December 2018
"I made the decision to make my own dog food after one of my dogs got sick off of commercial food. It's super easy and with Azestfor there is no worrying about if my dogs are getting enough supplements. I have two small dogs, one 6lbs and one 16lbs and BOTH love this stuff! I've tried the Veggie formula as well and they eat it right up. If you love your pups and want to make sure they have the best nutrients, I would highly recommend."
Vanessa H
April 2019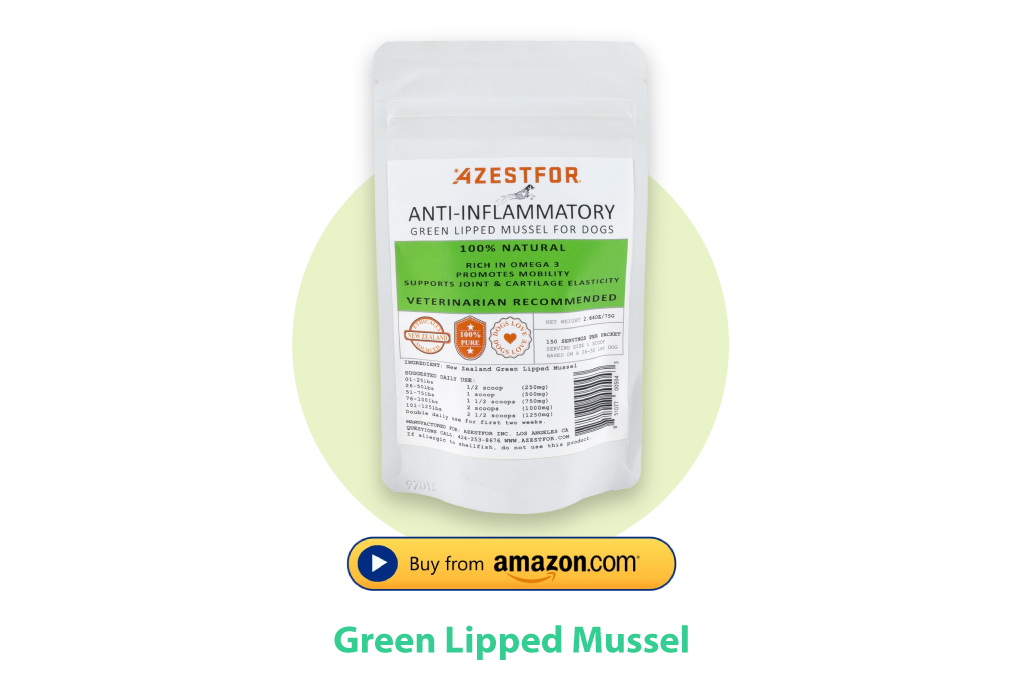 "Good for him and he loves it. My Rottweiler LOVES this green lipped mussel powder. I sprinkle it on his food every day and he adores it. He hikes up and down hills and rocks every day. One time he had a limp so I started him on this. Now he never has any joint or muscle problems, never limping. I feel like this anti inflammatory is why.. but I wouldn't want to give him anything that isn't all natural. So, Azestfor is the perfect solution."
Katherine R
July 2019
"Can't believe the difference. We have senior dogs (13 yrs and almost 15). Since giving them the powder they seem more spunky and agile and less stiff. Our lab all the sudden turned into an Olympic swimmer and takes stairs with more ease. Highly recommend it!"
Steven
December 2018
"This product turned my dogs life around! My dog suddenly started losing hair so I started changing his diet. From the homemade dog food recipes from the Azestfor website with the vitamins & adding the Green Lip Mussel Powder from Azestfor to his diet, we've never looked back. Hair is back, his health is top notch and his waste is proper! Happy Dog! Happy Dog Parent. I highly recommend this product and all Azestfor products."
La Tina W
July 2019